Non Commutative Geometry and Physics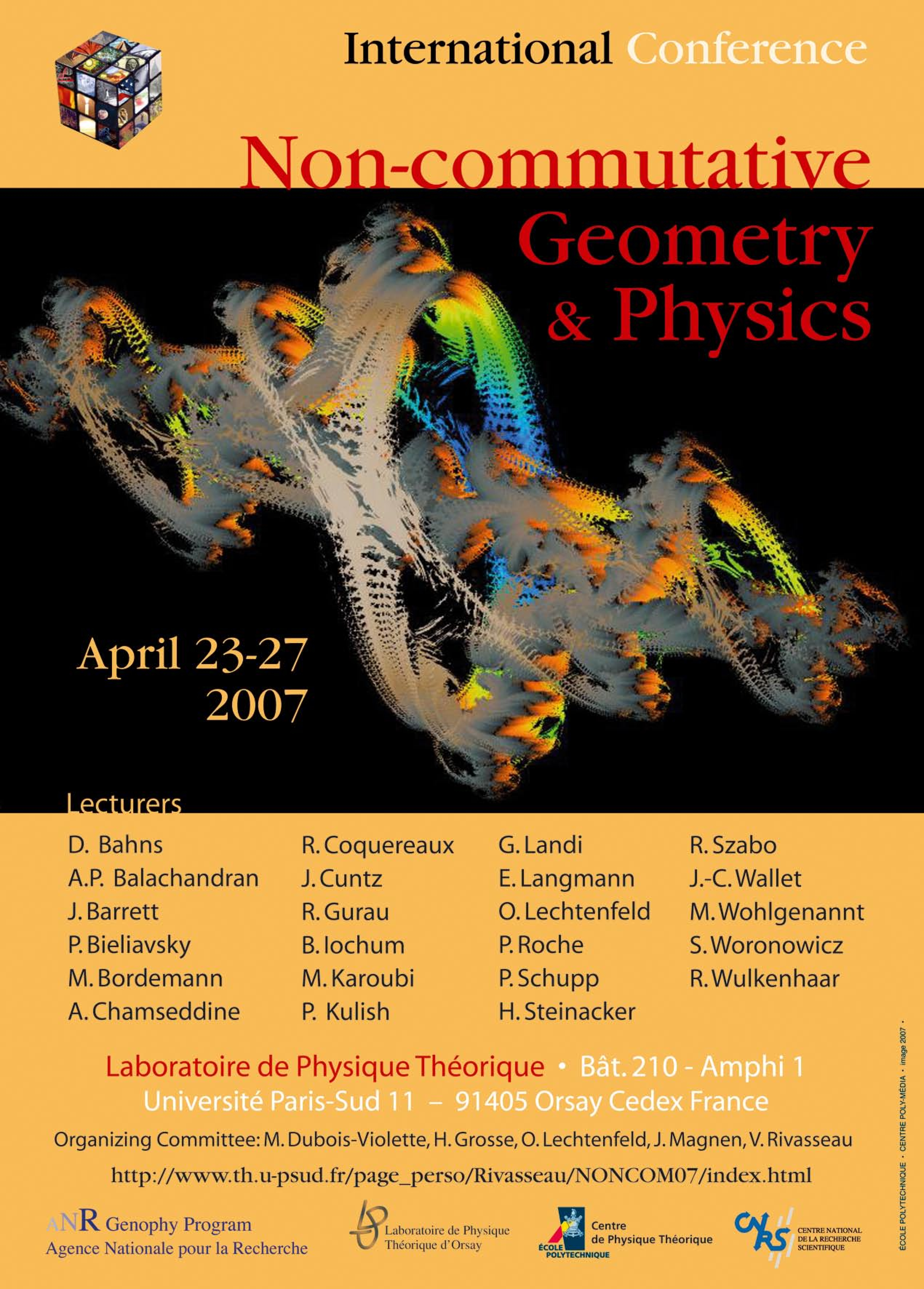 The International conference " Non commutative Geometry and Physics"
will be held at the
Laboratoire de physique théorique d'Orsay, April 23-27, 2007.
How to get there Commment venir au LPT
It is coupled with a Poincaré Seminar entitled Quantum Spaces
at Institut Henri Poincaré on Satursday April 28,
which will address a broader audience.
NEW: Click on speaker below for pdf version of talk.

The Conference will include one minireview and research talks on five main areas:

- Non commutative formulation of the standard model

- Deformation quantization and curved Non Commutative Geometries

- Quantum Field Theories and Renormalization theory on Non
Commutative Spaces

- Quantum Groups and Twisted Symmetries

- K theory and C* algebras for Non Commutative Geometry.